Love Yourself era, helped the group be know more gobably. It helped them break new records for korean artists and artists in general. It started with an upbeat love song, only how they were meant to be with one person, going to show the dark side of love to final to love yourself.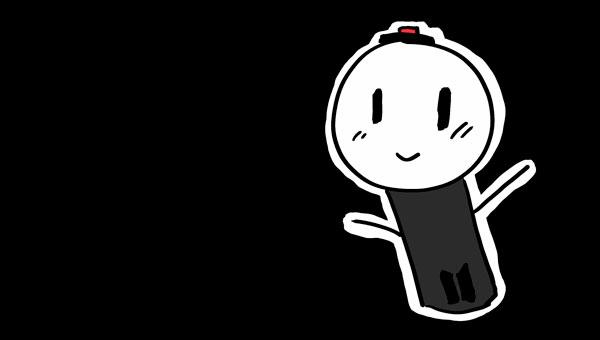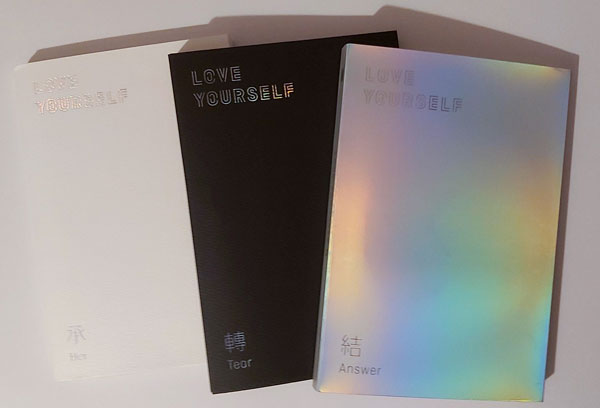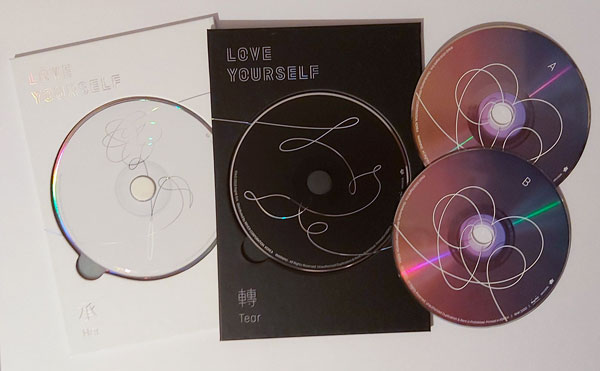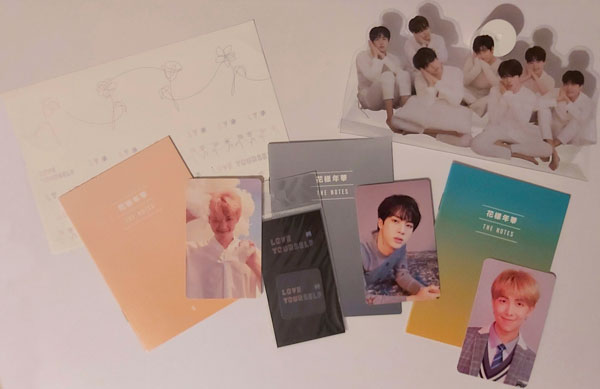 Music: This era made them more known to the world, the whole series when from being in a happy through one person to learning to love yourself
Extra: For Her, it was the same as other albums but also came with stickers and notes of the story they have in their music videos but it was in korean!
For Tear, I preordered it for an extra photocard but it didnt come with it, only a small glasses cleaner but it came witha stand of the memebers which I really liked!
Finally for Answer, I preordered again and did get my extra photocards which has all the memebers :D